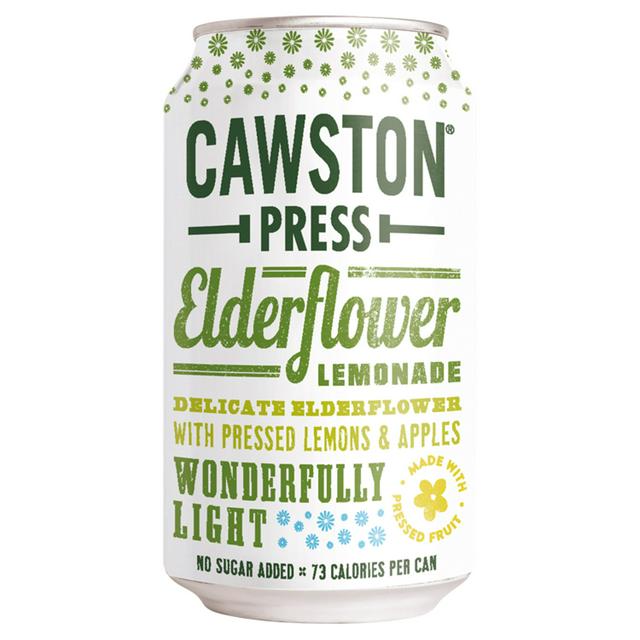 Cawston Press Elderflower Lemonade 330ml
Original price
£1.10
-
Original price
£1.10
Description 
Our delicious Sparkling Elderflower Lemonade is made with pressed fruit juice, elderflower infusion, squeezed lemons and sparkling water. We perfectly blend pressed juice to make the very best tasting fizzy Elderflower drink that you can serve chilled on its own, or as an Elderflower mixer, served with vodka or gin on a summer's day when making a cocktail. It is also perfect for mocktails, picnics and as a lunch box drink.
Made with elderflower infusion, squeezed lemons, pressed apples and sparkling water. A summer's walk down a country lane, in a can.
We love creating delicious drinks as straightforward and as natural as possible. Because let's face it, nature knows best. All our drinks are inspired by British summertime flavours, are made with natural ingredients and contain no artificial sweeteners, colours or preservatives. 
Only 73 calories a can
A premium sparkling drink for special occasions
Perfect for on the go, with lunch or dinner
Plastic free
Non alcoholic
No added sugar
Not from concentrate
Free from artificial colours, flavours, preservatives or sweeteners
Suitable for vegetarians and vegans and gluten free.