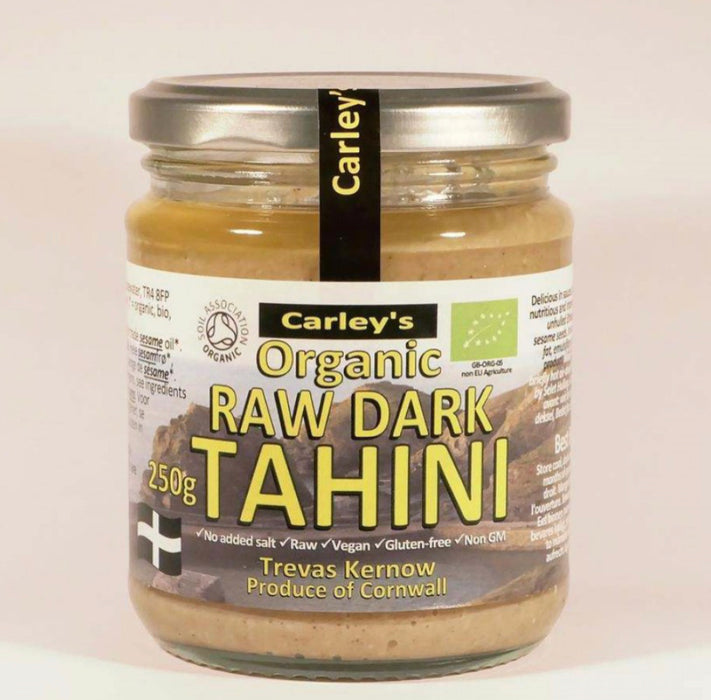 Carley's Organic Raw Dark Tahini 250g
Original price
£3.65
-
Original price
£3.65
Description 
A delicious intensely flavoured raw tahini spread with a distinctive raw sesame bitter edge made with calcium rich whole sesame seeds from a fantastic organisation in Ethiopia called Selet Hulling. 
Ingredients: whole sesame seeds, sesame oil.
Dietary Advice 
Vegan, gluten-free, no added salt, no added sugar, non GM.
Nutritional Information 
Energy:  624 kCal / 2610 kJ, Protein:  12.7g, Carbohydrate:  16.4g, of which sugars:  0.2g, Fats:  63.9g, of which saturates:  8.2g, Fibre:  8.2g, Calcium:  690mg, Sodium:  7.7mg, Zinc: 5.0mg.