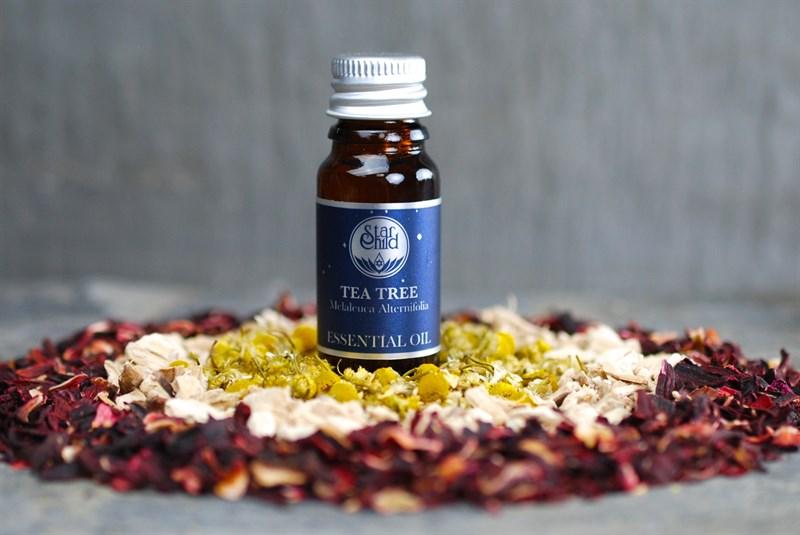 Star Child Essential and Base Oils
Original price
£4.95
-
Original price
£9.95
Star Child are rooted in Glastonbury and their products are based on the philosophies of ancestral wisdom. 
Essential Oils are the volatile, aromatic components of plants, the substance that carries their unique scent and ethereal soul. It is through these precious fragrances that plants communicate with their environment.
They possess the power to influence our moods and sense of well-being, they can heal our physical and emotional ailments.
We have a selection of 10ml organic and non-organic essential oils all packaged in glass bottles:
Sourcing high quality organic essential oils from all over the World aiming to work with organic, wildcrafted and sustainable growers wherever possible to create high quality organic essential oil products such as aromatherapy blends, bath oils and massage oils.
Organic Essential Oils: Orange, Eucalyptus, Lemongrass and Peppermint. (10ml bottle size)
Ylang Ylang (5ml bottle size)
Non-organic Essential Oils: Spearmint, Rosemary, Petitgrain, Ginger, May chang, Lavender, Bergamot, Clary Sage, Tea Tree and Clove. (10ml bottle size)
Chamomile (5ml bottle size)
Organic Base Oils: Apricot Kernel, Sweet Almond and Hemp Seed. (50ml bottle size)
Adding essential oils and base oils to homemade cosmetic blends such as face masks and body lotions can transform a simple moisturiser into a healing lotion with a specific therapeutic affect.
Please note: Although we make every effort to ensure this information is correct and accurate, we cannot be held liable in instances where it is incorrect. Always read the label on the product when you receive it, and react to the manufacturers guidelines.