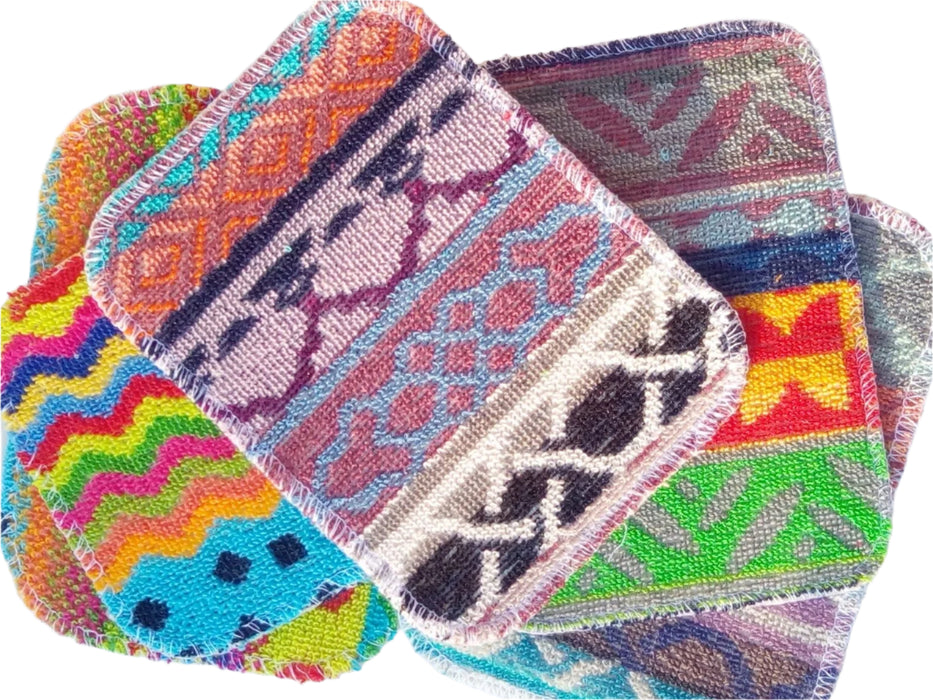 Scrubbing Pad 100% Cotton Scrubby All Surface Cleaning Cloth
Original price
£3.50
-
Original price
£3.50
The ultimate eco cleaning cloth, the Scrubby is made from 100% cotton and it will forever be your 'go-to' eco cleaning pad!
Non-scratch, washable and long-lasting, it is the ultimate cleaning pad for all your washable surfaces. From glassware to steel, ceramics to taps, greasy cooker hoods, sticky counters and burnt hobs, these scrubbies will never let you down.
Size: Approx. 12.5cm x 15cm (5″ x 6″)
When the Scrubby gets dirty, simply pop it in the washing machine at 50 degrees Celsius (don't wash it with delicate items).
Scrubbies have gone through rigorous environmental testing and achieve the world-leading Product Safety Mark, OEKO-TEX Standard 100. The cotton used is pesticide-free and has no allergenic dyes. The natural scrub pad's coarse texture comes from a special water-soluble, environmentally-friendly coating using tree resin. Genius!
You will no longer need conventional sponge scourers, which are made of polyurethane (usually yellow) and a green polyester/nylon scourer. Amazingly, these can take up to 200 years to biodegrade. The Scrubby is an environmentally friendly cleaning cloth that is very long lasting, but when you finally have to let it go, chop it up with a pair of scissors and bury it one foot down in the garden – it will soon break down naturally.
Please note: Although we make every effort to ensure this information is correct and accurate, we cannot be held liable in instances where it is incorrect. Always read the label on the product when you receive it, and react to the manufacturers guidelines.