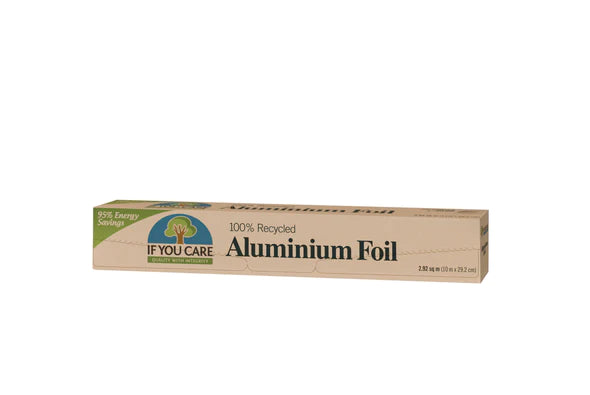 if you care - Recycled Aluminium Foil
Original price
£5.31
-
Original price
£5.31
If You Care Aluminium Foil is made with 100% recycled aluminum.
While traditional foil manufacturing is a power-intensive process, ours uses 95% less energy to produce. Because there is no need to mine, our production creates less waste, while reusing a precious resource.
If You Care Aluminium Foil protects food against light, oxygen, humidity and bacteria. It is not recommended for use with acidic or fatty foods.
It is perfect for BBQ, grill and oven use.
If You Care Aluminium Foil can be recycled again, provided that your local recycling center accepts aluminium foil.*
* Go to www.earth911.org to find a recycling station in your area or check with your town city hall for further information.
Please note: Although we make every effort to ensure this information is correct and accurate, we cannot be held liable in instances where it is incorrect. Always read the label on the product when you receive it, and react to the manufacturers guidelines.