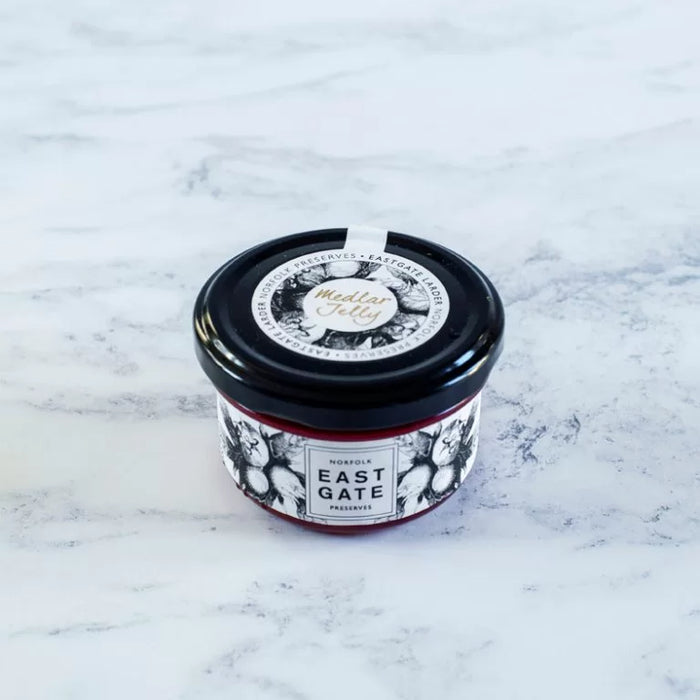 EAST GATE Medlar Jelly 100g
Original price
£4.50
-
Original price
£4.50
The medlar, mespilus germanica, is Iranian and was brought to us by the Romans, remaining popular in Britain for hundreds of years.
Medlar jelly is made in small batches, exclusively with fruit grown in Norfolk, mostly at Eastgate.
The jelly is delicious served with game and other meats, hot or cold. A spoonful enriches sauces and may also be used as a condiment. It's lovely with soft cheeses and pâtés.